Event organized by:
Internations Changemakers Group,
Médecin sans Frontier,
Art-Management,
and Тhe Foundry Luxembourg.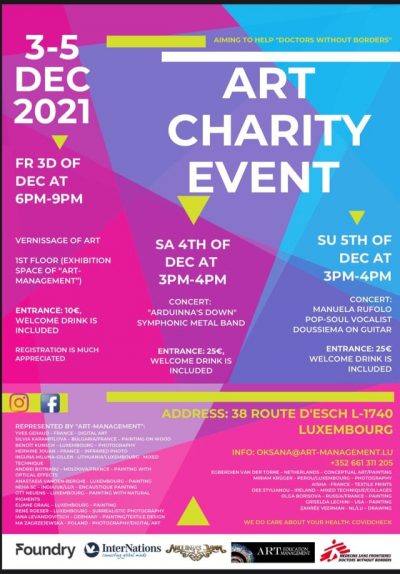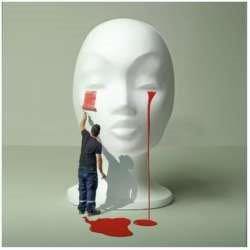 This great art event for charity will take place on
Friday 3 December (18-21 h),
Saturday 4 December (12-19 h) and
Sunday 5 December (12-18h).
Vernissage:
Friday 3 December 2021 at 18:00 to 21:00 hrs
Address: 38, route d'Esch L-1740 Luxembourg (1st floor, exhibition space of "Art-Management").
Saturday and Sunday also a concert will be held from 15 h; resp. "Arduinna's dawn" and Manuela Rufo & band
One can see beautiful paintings from many artists, sculptures, photographs and collages in the spacious business space the Foundry.
Entrance fee:
Exhibition only: 10 euro (incl 1 drink)
Exhibition + concert: 25 euro (incl 1 drink)
The event is organised by International Changemakers Group, 10% of the sales price will go to a medical project of MSF in Sierra Leona. MSF runs in Kenema district the Hangha hospital which opened in 2019 with 63 beds and provides medical care to children under 5 years old. The hospital added 34 additional beds in 2020 and is now building a maternity ward which will bring the capacity to 160 beds. With this project, MSF aims to reduce child mortality.
We count on you to make this project a big success!
Don't  forget , COVID rules apply!